The Field Model™ for employee experience
You can't create a high-performing organisation without creating a superb employee experience. Employees need to feel they are treated fairly, that they have opportunities to grow and develop and are part of a positive and supportive work culture.
The Field Model™ framework will help you move from chaos to calm. There are three phases to The Field Model: Understand, Diagnose and Fix.
We apply this model to organisational change, communications teams and to address issues around employee experience.
Improving your employee experience journey
Whether you're a Chief Operating Officer, Chief of People or Chief of Staff, we'll work with you to improve your employee experience. Here's how we can help: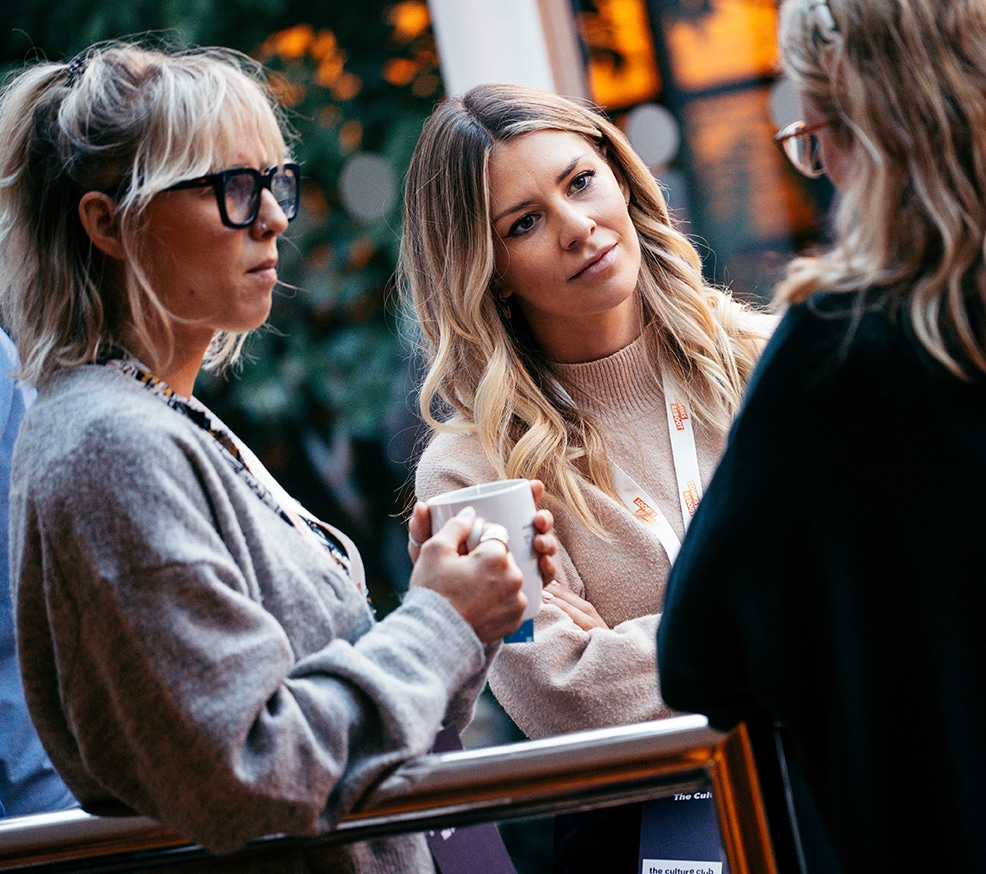 If you've seen symptoms such as recruitment issues, low retention of new joiners, or a negative external employer brand, this is likely to be rooted in poor employee experience. Rather than focusing on the wrong things, and sticking a plaster over an issue, you know that it's time to take a deeper look and get a true understanding of what needs to change. We can help you find clarity on what's really happening.
A full employee experience (EX) audit is the starting point. Using surveys, focus groups and one to ones, we'll plot out your current employee experience, giving you both a snapshot of today and an aspirational future state.
With our "for the people, by the people" approach (and depending on your budget and timeframe) we may recommend a bespoke Comms Reboot session. This is a powerful way to work with your people to diagnose what's wrong and find solutions to the pain points.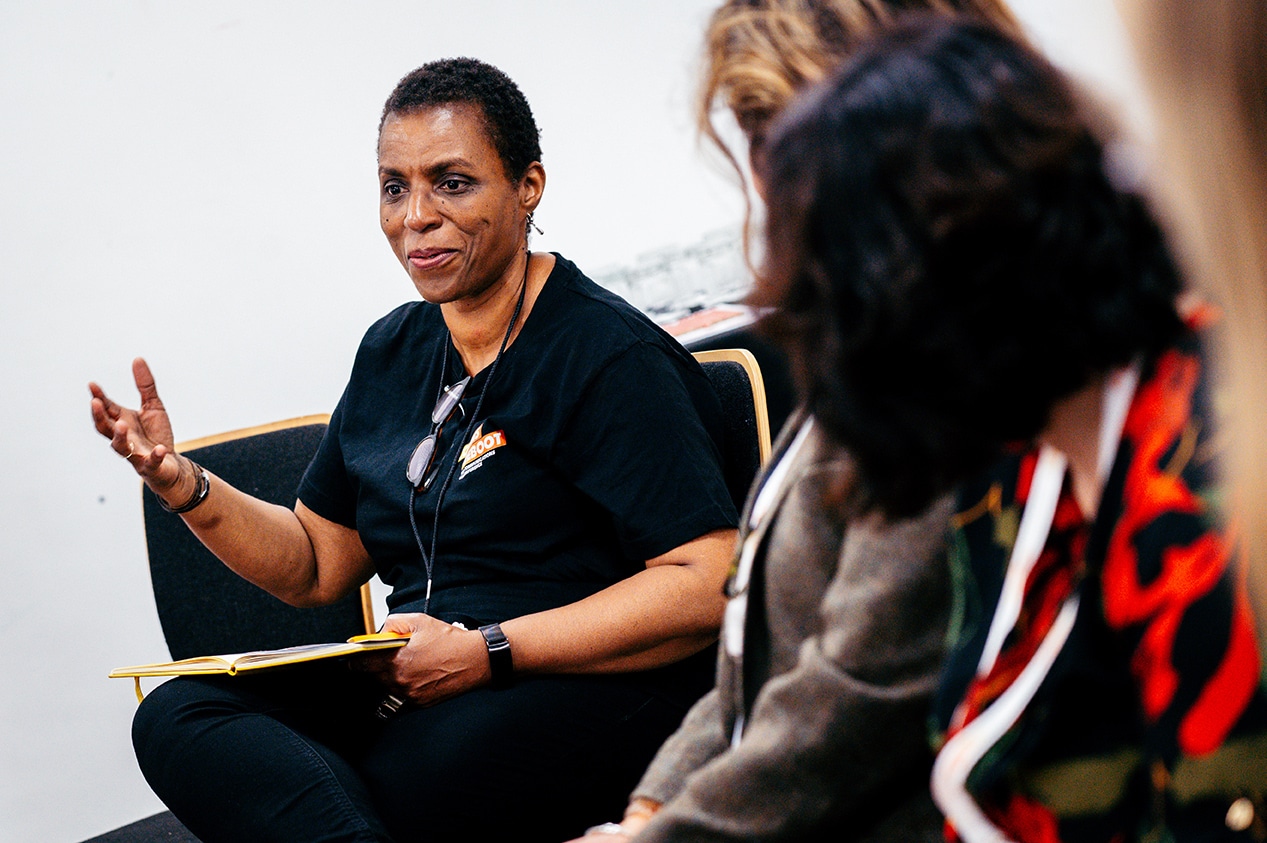 Aligning the employee experience to the
employee lifecycle
When we look at employee experience we are looking at three areas: Relationships (people, communication), Tools and processes (technology, platforms), Environment (physical and virtual) and we map these to the employee lifecycle to make sure that we are focusing on the different areas of importance at every stage. This is the model we use when we want to focus on the whole organisational culture, improving aspects of line manager's skills and your diversity and inclusion strategy: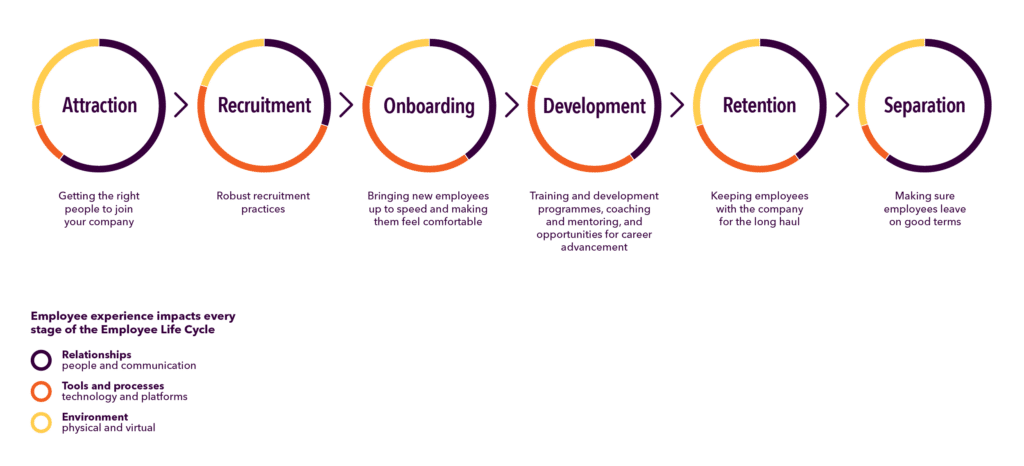 In the fix phase, you'll receive a personalised employee experience roadmap, which will take you through each section of the EX journey. We'll tackle those difficult problems head-on with clear proposals on how to fix them. This will include the quick wins we all love; what you can do today to make things better. It will also be packed with more strategic, longer-term elements. If needed, we'll also recommend external consultants to help you implement the fix recommendations.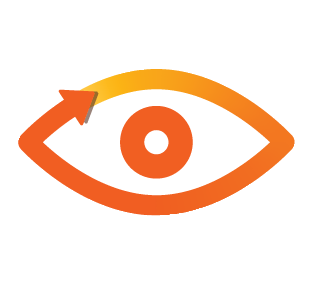 Need a fresh perspective?
If you're a leader or business owner that needs help diagnosing what's causing chaos, improving your communication and moving towards calm, please get in touch and book a free 15-minute call.