A few years ago I was at an employee engagement conference listening to various internal communicators sharing their case studies. One of them was from a football club and they shared their organisational manifesto; a written statement that summarised the club's intentions in a way that was easy to understand.
This has stayed with me and it's something I have since used with clients – both successfully and unsuccessfully.
What is an organisational manifesto? How does it link to the values in an organisation? And why would you use a manifesto?
When it comes to exploring organisational purpose, values and behaviours we often end up with these as separate component parts. There is a purpose statement, a values statement and a set of behaviours.
Keeping these elements separate makes it harder to see how things fit together. It's difficult to engage people emotionally with a few sentences. Joining those sentences together and creating a manifesto helps to bring it to life. It helps create a passion within the business and it enables everyone to see the impact they are having on key stakeholders.
Creating a manifesto can be a simple process. We have used different approaches with clients to create manifestos based on company size and the unique situation that the company is in.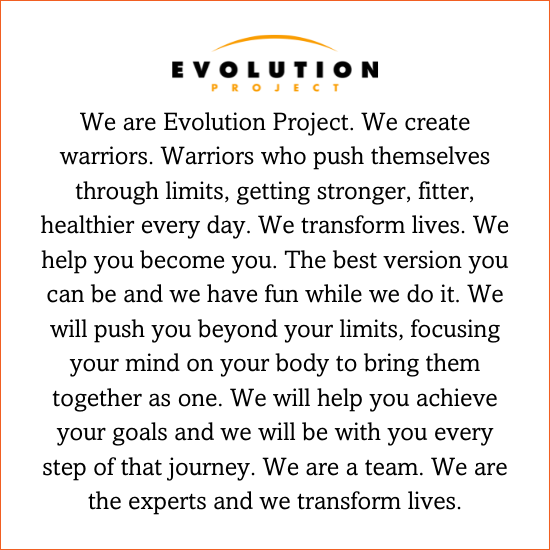 Manifesto for Evolution Project
We hosted a whole company day for this fitness business, where we asked everyone to discuss the purpose of the organisation and their personal purpose. In addition, we worked in breakout groups to discuss key areas for the organisation. This included member experience, staff presentation, new member experience and in-class experience.
Taking all those flip charts away, we used the language of the team to create a story that brings it all together.
The manifesto uses language from its purpose – to create the greatest fitness experience in the UK – and all the behaviours and important things for the team, such as inspiring people, pushing through boundaries, educating and connecting. As well as values of community, support and fun.
You can see the finished organisational manifesto here. It's under 100 words and it summarises it all.
There are various ways you can create a manifesto for strategic alignment, but there are some important things to remember:
How to create an organisational manifesto
Use the language of the people in the room – it has to be real
Don't do it when it isn't needed – it can be too much for some small businesses and can lead to confusion
Not everyone will want one – this completely depends on how purposeful you are as a business
Make sure people have the chance to shape it, especially if you're creating it in the boardroom as a first step
Bring it to life with visual and creative treatments
Embed it in the organisation by making sure that decisions and behaviours all link back to what it says.
We work with organisations of all sizes to help them create their purpose, behaviours and manifestos. If you would like us to join you to facilitate the conversations in your team, drop us an email via info@redefiningcomms.com