Fixing chaos in your organisation using
The Field Model™
We specialise in helping you diagnose why chaos is occurring inside your organisation using The Field Model, which seeks to understand, diagnose and fix issues.
We've created a short guide to The Field Model, packed with useful advice if you're struggling to change, looking to adapt your culture, need to overcome team friction, have a leadership team that are negatively affecting engagement or are experiencing any other workplace chaos.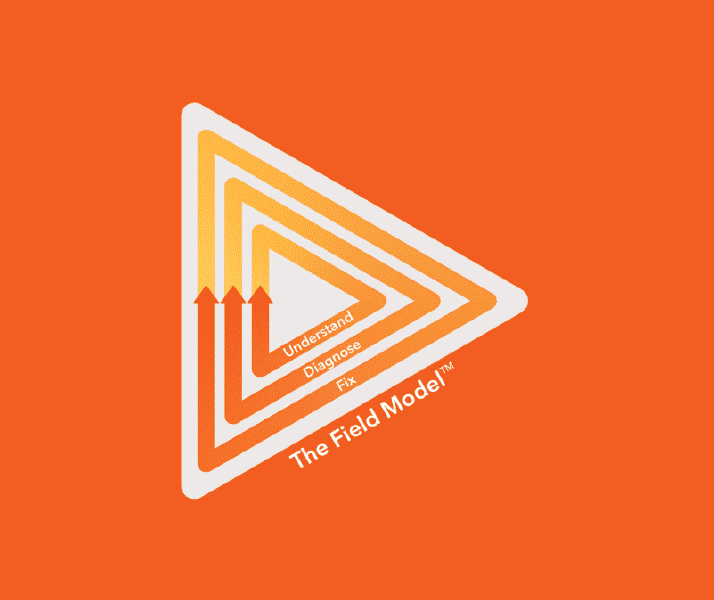 A guide to using The Field Model
Are you ready to get started on the journey from chaos to calm?
When you download A Guide to using The Field Model, you'll also gain access to these helpful guides after a week:
Three phrases of The Field Model™
Understand
If we don't understand the problems how can we solve them? So many conversations about challenges in getting work done or growing a business are hampered by assumptions.
Diagnose
Once we understand, we can fully diagnose the issue, using variety of tools to diagnose what's going on inside the organisation or the team.
Fix
This will often include solutions that impact the whole organisation – from organisational design to policies and procedures.
Redefining Communications' founder, Jenni Field, explains The Field Model in this short video:
Real people, real results

Through applying The Field Model™ with Jenni, we were able to pinpoint and understand areas we could make improvements. We've all been on the journey together and it has been really motivating and inspiring.
Working with Jenni has been a fantastic experience.
Karen McCann, Senior Internal Communications Manager, Greater Anglia

We're definitely better off
This was all about de-risking the business and now, we know we are facing the right challenges. Without doubt, 2020 would have been even more challenging without going through this experience. We're definitely better off today after going through this process.
Ben Reynolds, Managing Director of Gallagher's Employee Experience and Communication

Working through The Field Model™ has fundamentally changed the culture of the business and has revolutionised our customer communication. Our team is much happier. Jenni is painfully real and fearless, but with a heart of gold.
James Llewellyn, Founder, The Evolution Project
Find out more about The Field Model in action with these three case studies.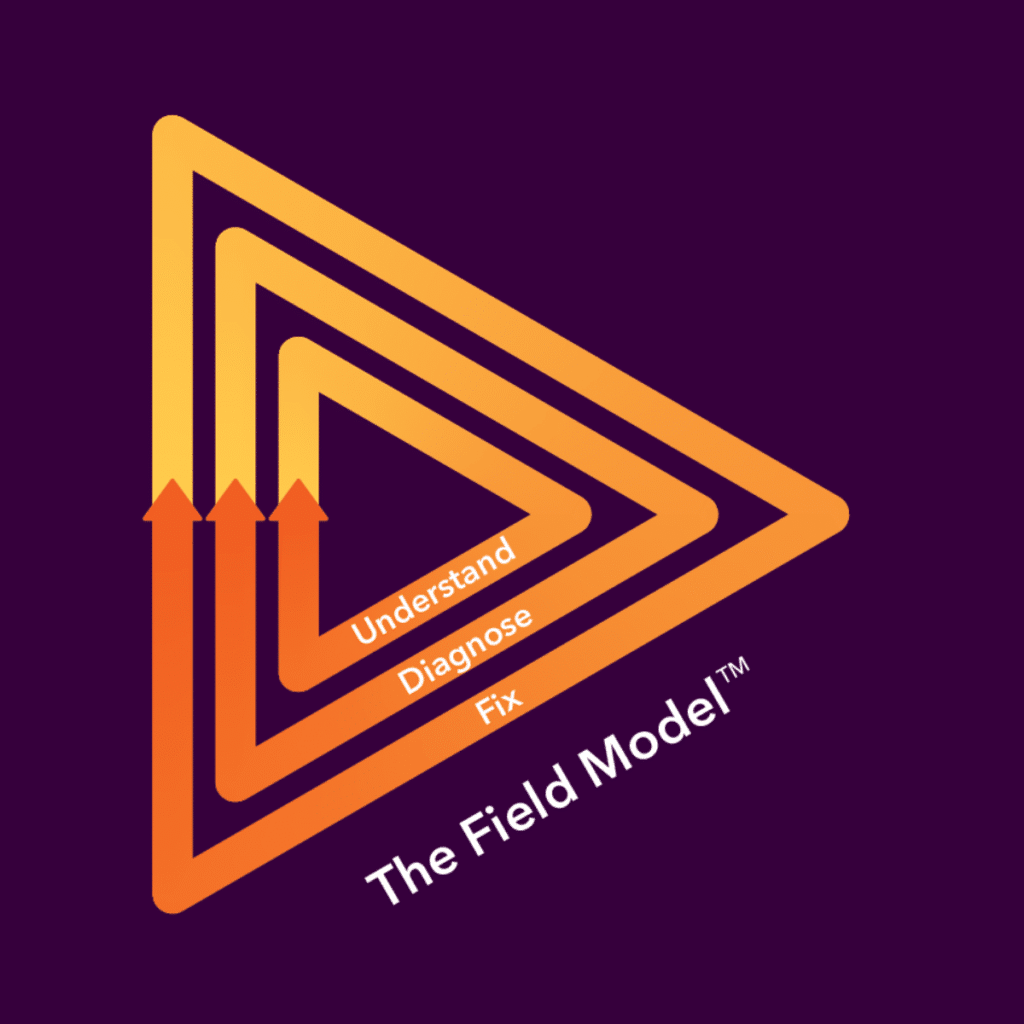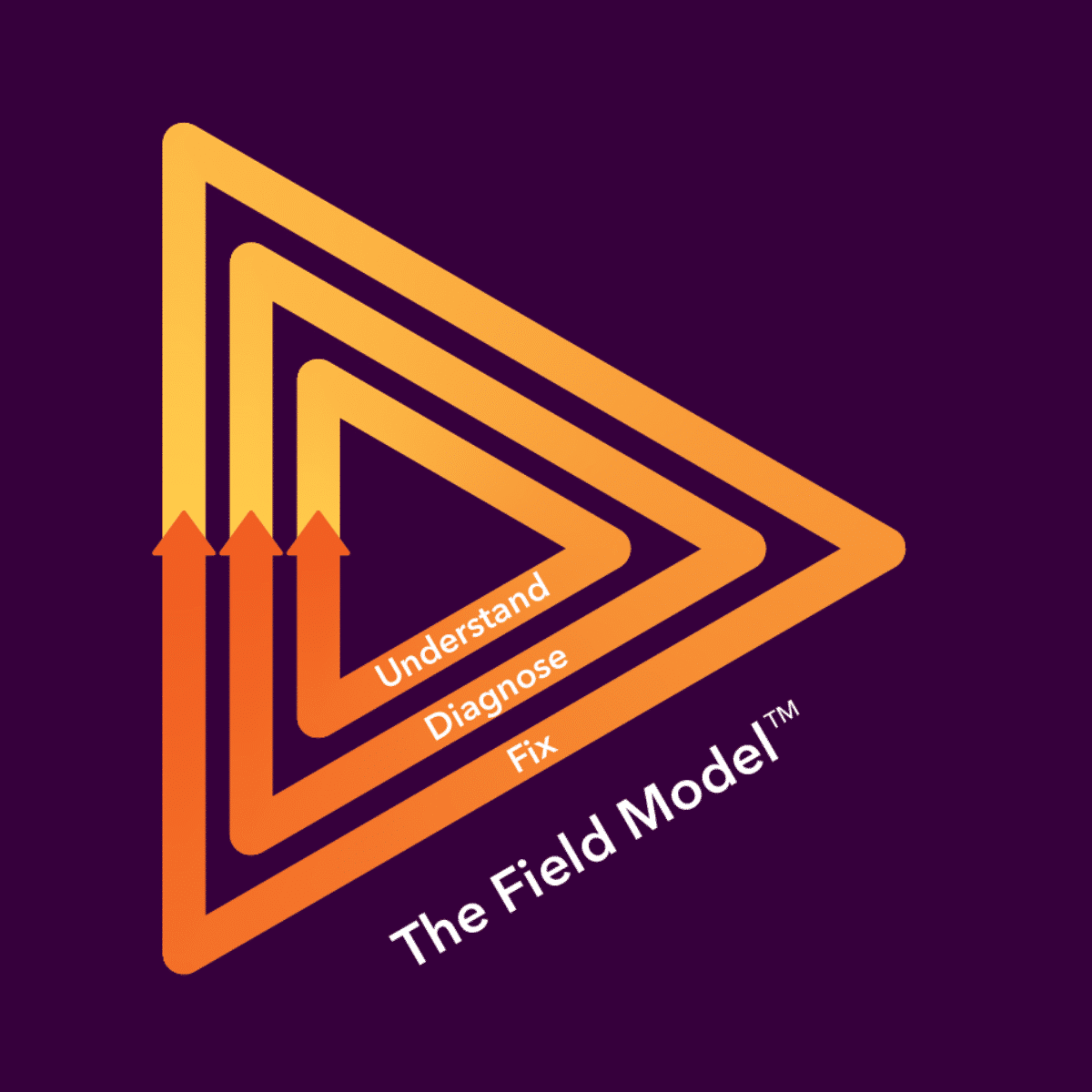 The Field Model is a framework that you can do yourself, or with our support, or we can do it for you. If you would like us to implement The Field Model process within your organisation, this is done on the basis of one per quarter as it takes about three months each time, depending on organisational size.
Please email info@redefiningcommunications.com to find out more.