The Field Report by Jenni Field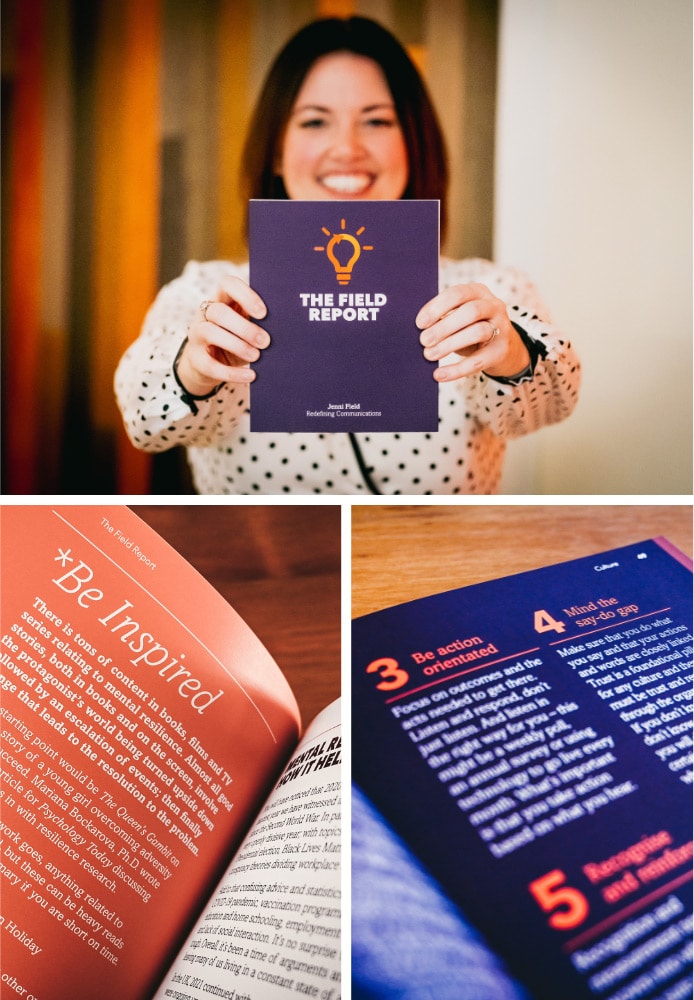 "A really tangible report that all leaders can interpret quickly and put into action without overwhelming us with trying to fix everything. An exciting read that is positive and energising after a period of uncertainty for everyone!" AnnMarie Phillips, Global Manufacturing Excellence Director, Diageo.
The Field Report includes insights from our research into the role of line managers, identifies the opportunities to be grasped on the back of the COVID-19 pandemic and highlights the focus that is needed on culture for organisations to thrive. It covers mental resilience, productivity, leadership and hybrid working – all of which are on the agenda for organisations across the globe. And looks at how we need impactful communication processes and skills if organisations are to grow, transform and create efficient workplaces. It describes The Field Model framework – a powerful and easy-to-follow methodology to help organisations go from chaos to calm. 
Each section includes a "Be Inspired" page where you can find recommendations for TV shows, books and podcasts to keep you entertained and thinking differently about work. There's also a comprehensive further reading section.
What's covered in The Field Report?
You will learn about:
Hybrid working: how fear and culture impact hybrid working and skills needed to take us into the next era of engagement.
Line managers: why they need investment, empowerment and autonomy to thrive, with insights from our own research.
Mental resilience: why it's vital when it comes to leadership, adapting to change and building mental resilience in teams.
Culture: the importance of a psychologically safe culture and why employee engagement is more than campaigns.
Leadership: why leaders need to get comfortable being uncomfortable and the importance of accountability.
Productivity: understanding ourselves, competitive busyness and how to stay focused.
The Field Model: an overview of the three elements of the framework – understand, diagnose and fix.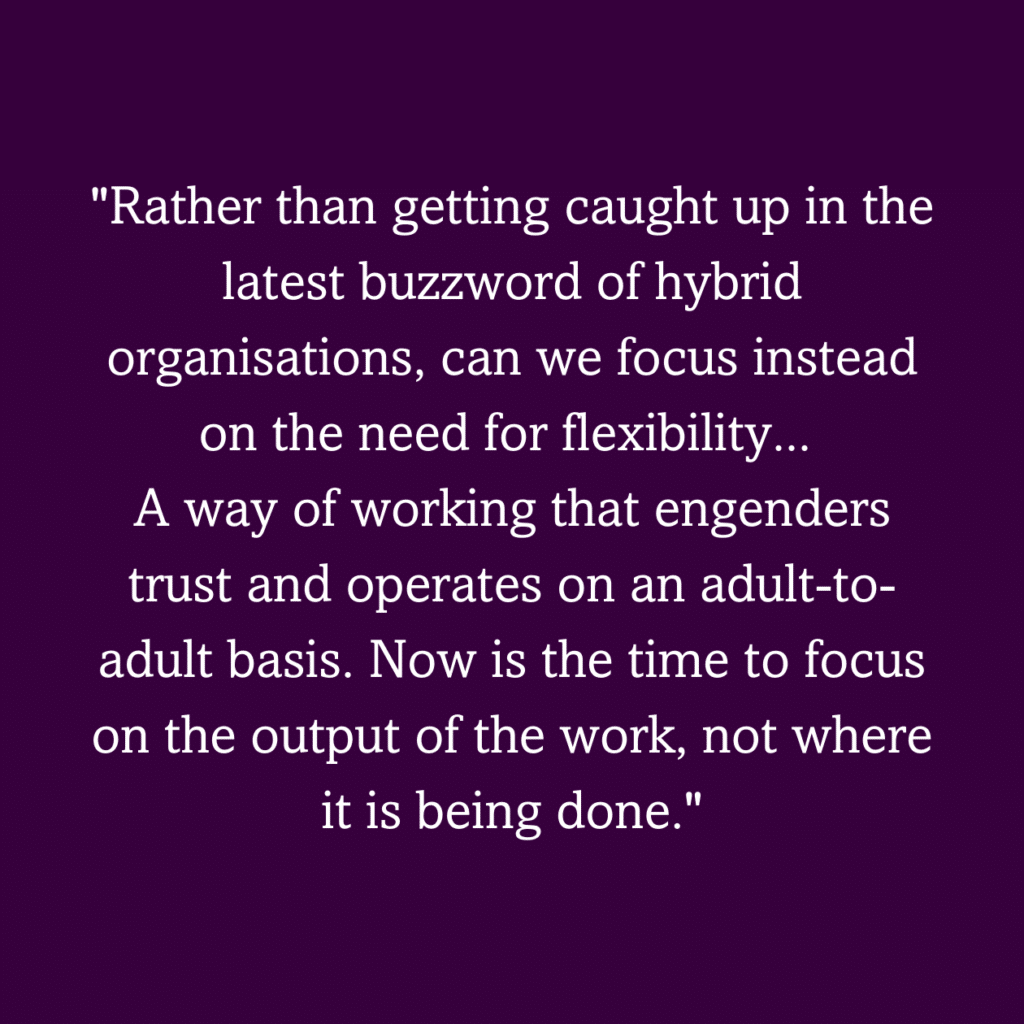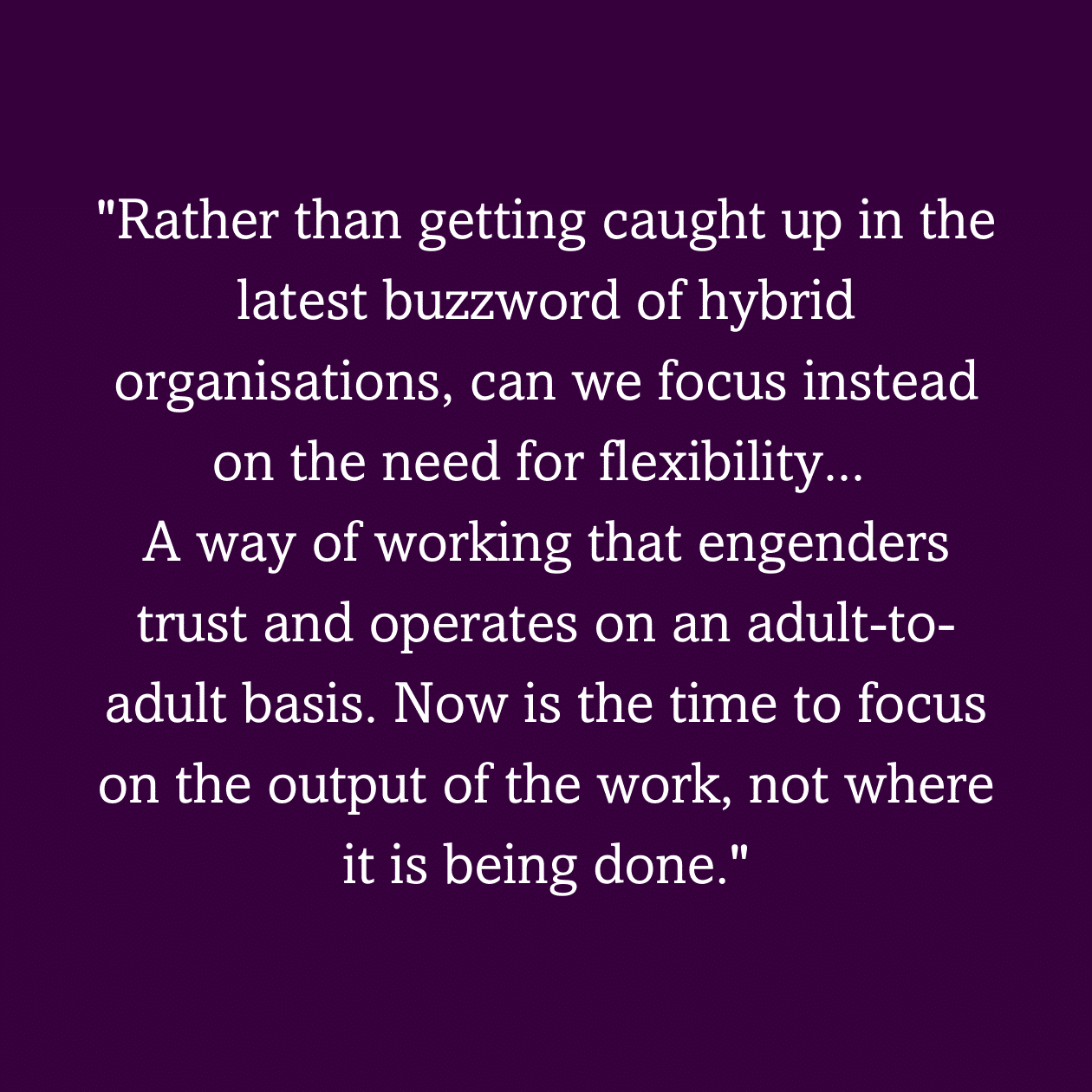 Praise for The Field Report by Jenni Field

Brilliant and thought provoking
Thinking and best practice when it comes to how we communicate more effectively… touches on key topics that people struggle with.
Scott McInnes, Founder, Inspiring Change

Very much enjoying The Field Report. Nice snackable content (I find I never read business books to the end).
Janet Morgan, Associate Director and Head of Corporate Affairs at LifeArc

A wonderful report that looks at what we are experiencing in society, particularly in the world of business and work… clear and concise yet practical.
Harriet Small, IC Lead, London Borough of Hackney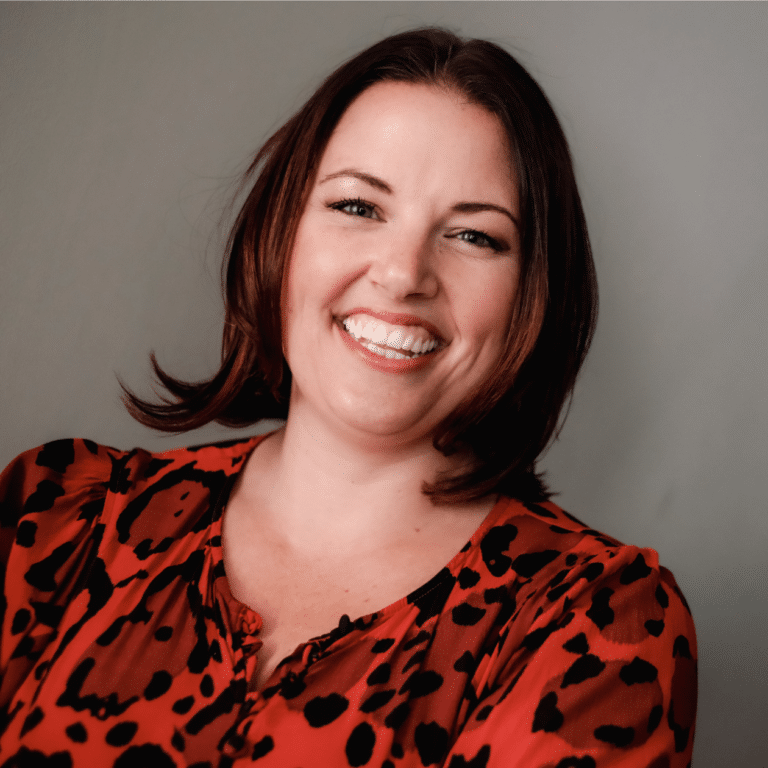 Author biography
Jenni's first book, Influential Internal Communication, was published by Kogan Page in 2021 and was voted one of the top three books of the year by the PR Academy. Jenni Field is a business communications strategist with nearly 20 years' experience in communications. She has worked at director level for numerous organisations including the global pharmaceutical company Perrigo. Jenni was the 2020 President of the CIPR and is both chartered and a fellow of the Institute. She has been quoted by The Times, Raconteur and is listed in the Inspiring Workplaces' Top 101 Global Employee Engagement and Experience Influencers. She has spoken globally about her research into deskless workers.
As well as running her consultancy, Jenni speaks regularly for organisations and at industry events and co-hosts an award-winning podcast. Jenni works with organisations of all shapes and sizes to really make a difference, bringing a sense of calm among the chaos! Find out more about Jenni's career journey.
Praise for Influential Internal Communication by Jenni Field

A transformational book from a transformational and passionate professional. There is no employee engagement without internal communications and this book will help you deliver both effectively.
Matt Manners, CEO & Founder, Inspiring Workplaces Group

Not only for comms professionals
Jenni hits the nail on the head with her practical guidance and commentary of internal communications from the outset. This is not only a book for communications professionals but all leaders.

The must-have book for every internal communicator in 2021. This pulls it all together and helps you with some blind spots… now I have the answers!
Sara Jackson, Internal Comms Pro: The Podcast