Attending the Edelman trust research breakfast launch earlier this week got me thinking. Trust in organisations and leadership is something I feel incredibly passionate about. This is, in part, because it's something we all have the power to change. And while it isn't simple, it shouldn't be difficult to be open and honest with employees. 
There was nothing that shocked me in the research. It was just sad.
Less than half of front-line employees trust the leadership. And only 57% of all employees in the UK trust their organisation. Why is it all so broken? 
The bit that made me the saddest was the gap between thinking it is important and actually doing it. I asked why, but we don't really have an answer; on average there is a 20% difference between people thinking we should do it and actually doing it. On the way back to the office this went round and round in my head as I just couldn't understand it… But putting it in a context we can all relate to I wondered if it was like having the intention of ordering salad but actually having a pie. We all know how important it is to exercise and healthily but how many of us do it? This then leads me to think about the deeper psychology of human behaviour and why we do what we do and in many cases don't do what we should.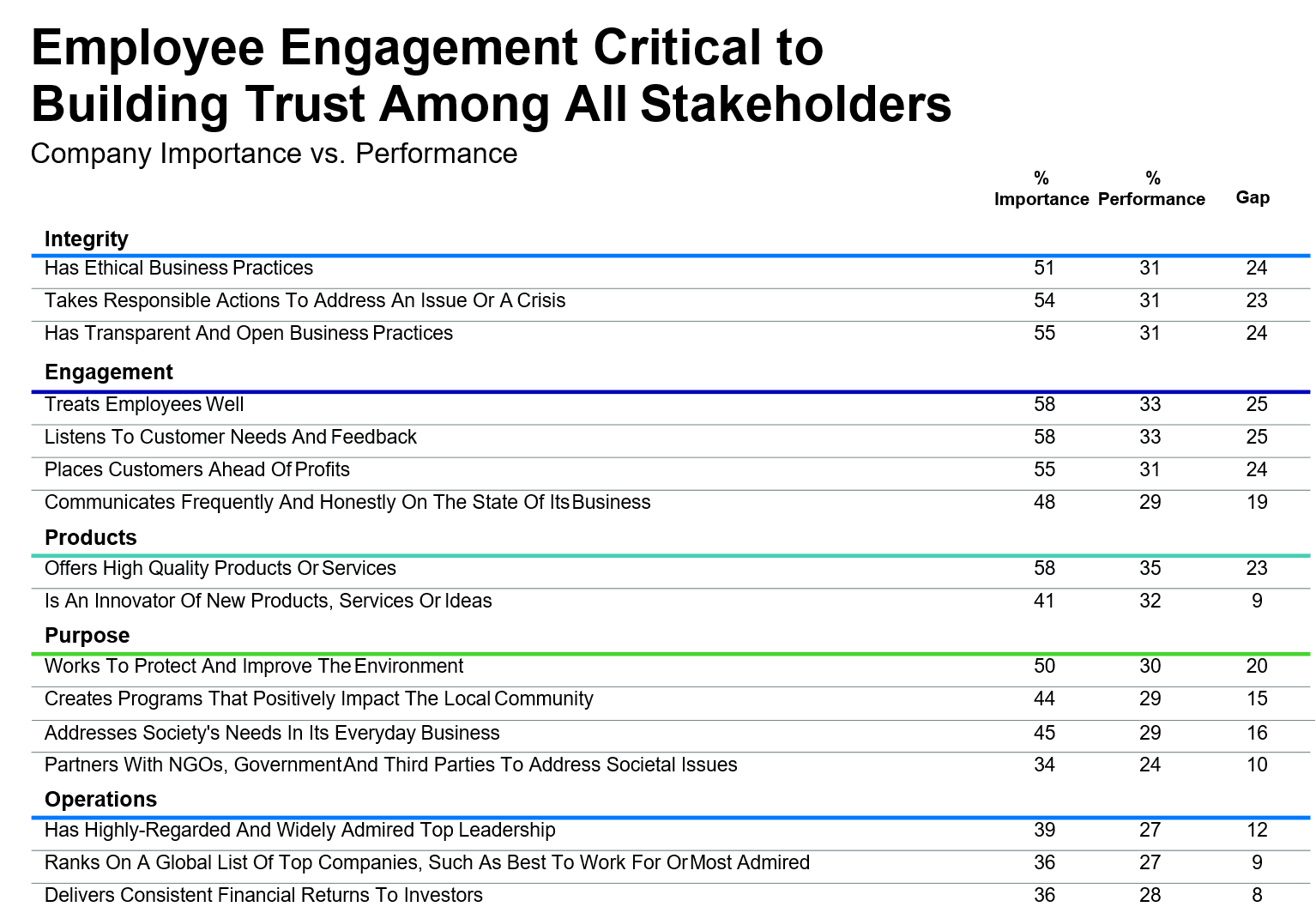 It's unsurprising that social issues have moved up the agenda and the talk about financial results has moved down. I think we all know that businesses need to make money and we need to keep costs low to achieve that, but if that is your only message to employees I don't think they will remain inspired for very long.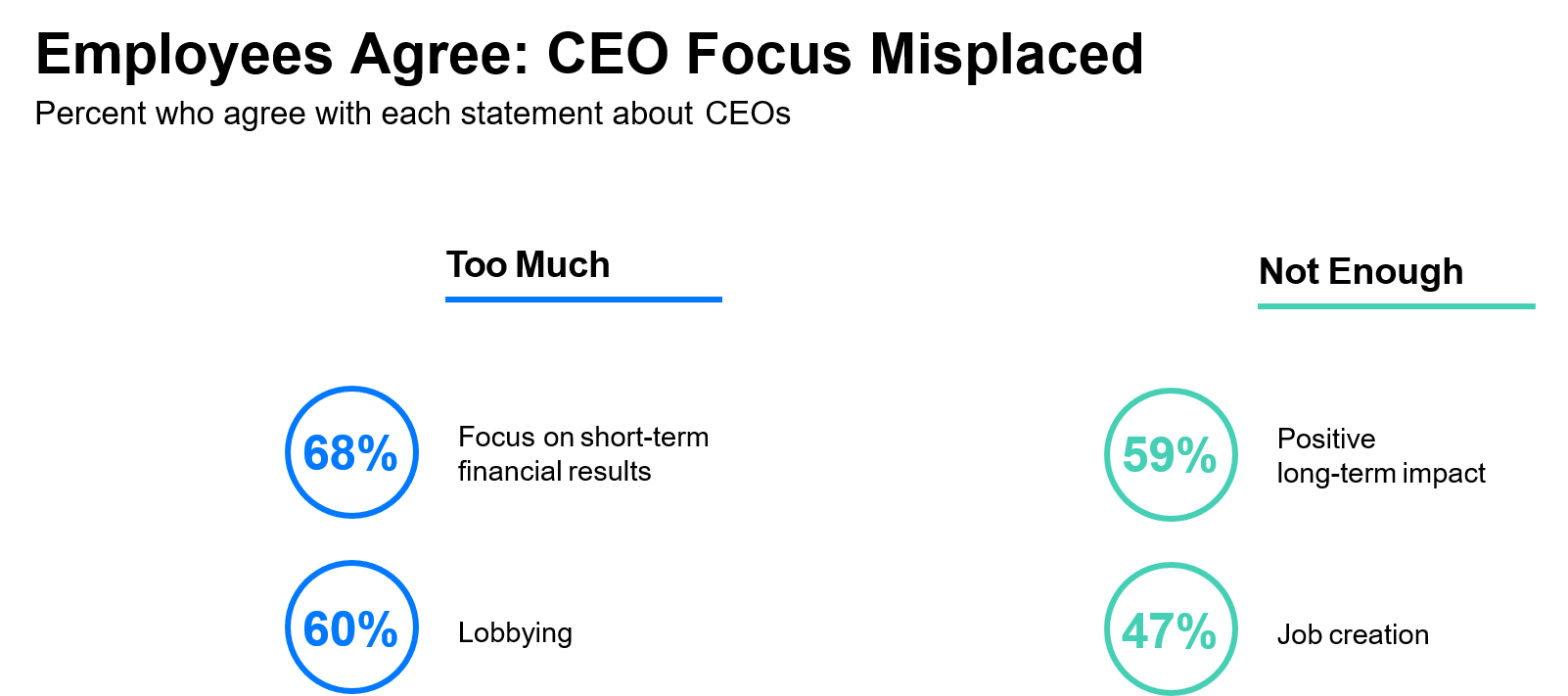 Someone at the event asked the question of whether there is a difference between listed and private companies. This is something I would love to see, because I still think that until shareholders and the city hold CEOs to account on how they engage with the workforce and appreciate the impact it has on the bottom line, we are still climbing a very steep hill. 
While it may sound I left feeling deflated, I actually left with some comfort in the knowledge that data is supporting opinion. Knowing that there are organisations that are putting this on their agenda and making sure we do something to restore faith in the organisations we work for or we buy from. 
I'm now off to order a salad and run round the block….